Commercial Janitorial Services
Offering comprehensive cleaning services in New Jersey, Delaware and the greater Philadelphia region.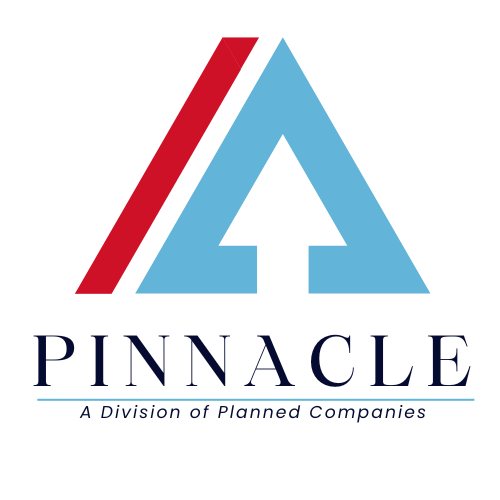 Our Services
Outsourcing commercial cleaning to Pinnacle, you're able to overcome obstacles such as high turnover rates, liability concerns and in-house custodial costs.
We are able to provide a sanitary environment by constantly and consistently working behind the scenes to ensure a seamless operation.

General Cleaning
Full janitorial & custodial services
Complete maintenance services
Exterior grounds maintenance
Full time or supplemental staffing
Alternative disinfecting methods available

Specialty Services
Complete floor care and maintenance
CeramaGlaze for high traffic tile floors
Ultravinyl floor care
Upholstery & Furniture Cleaning

Healthcare EVS
Comprehensive environmental services for surgical centers, hospitals and other healthcare facilities.
Terminal cleaning
Between case turnover
Decontamination room sterilization
Why Pinnacle?

For over 30 years Pinnacle continues to deliver professional, responsive and reliable service.

Pinnacle develops a partnership with our customers to honor their mission and to provide a great customer experience. 

Pinnacle utilizes state-of-the-art technology, equipment and chemicals to ensure the highest level of efficiency and compliance.

Pinnacle offers solutions to tackle the most difficult challenges.

Pinnacle recognizes the importance for transparent communication with our customers.
About Us
The word "Pinnacle" is defined as: summit, high point, peak, top, and apex. The name "Pinnacle" was chosen to inspire excellence. Pinnacle's greatest assets are people, both customers and employees. Our goal is for our customers to receive "service that exceeds their expectations", and for each and every person that Pinnacle employs to be "the best that they can be".
We have grown over the period from solely servicing the Camden County, New Jersey area, and employing a staff of 10, to servicing the entire Tri-State Area (New Jersey, Pennsylvania and Delaware) and currently employing a staff in excess of 300.
Pinacle services facilities in various business sectors, such as; banking and finance, insurance, manufacturing and warehousing, health care and medical, legal and professional, education and public utility. Pinnacle services a myriad of facilities including corporate headquarters, office and professional buildings and manufacturing plants.
We offer Full Commercial Cleaning Services, including Carpet Care Maintenance, Tile Floor Care Services, Upholstery and Furniture Cleaning, Plant and Warehouse Maintenance, Window Cleaning, Illumination Maintenance, Wall Washing, Parking Lot and Grounds Keeping, Flood Damage Restoration, Marble Restoration and Concrete and Stone Care.
Pinnacle provides all of it's customers with a Great Customer Experience, Respect and Honesty, Innovation and Technology, Detail Orientation and Exceptional Service.
Get Started
Question or proposal request, please complete the webform or phone us today!
82 E. Browning Road, Unit 5 Bellmawr, NJ 08031

Pinnacle Building Services, Inc.
82 E. Browning Road, Unit 5
Bellmawr, NJ 08031
Phone:
856-939-6880
Fax
856-939-6884